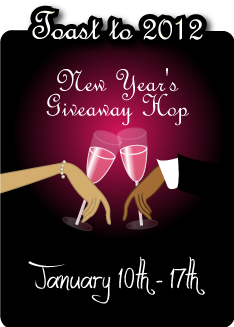 Welcome to the Toast To 2012 Guveaway Hop! You enter to win a variety of prizes by hopping through the links below. Each blog is having a giveaway with a minimum prize amount of $25. There will also be a Toast to 2012 GRAND PRIZE! Make sure to ENTER TO WIN 1 of 5 $100 Paypal or Visa Gift Cards!!! Toast to 2012 is hosted by Sweep Tight and Just Married with Coupons and the Grand Prize is sponsored by Likeographers.com.
Likeographers.com is a website where users from all over the world can enter awesome giveaways where they can win items such as gift cards and makeup by simply signing up and uploading a candid photo. Likeographers.com is dedicated to providing a place where users can upload a picture of their likes, share them with the world and win awesome prizes.
Here at Mia's Musings, you have a chance to win a $15 Amazon Gift code and a 5lb bag of Whole Grain Thick Rolled Oats from Tropical Traditions. I had never used real oatmeal before trying this REAL oatmeal. I made some scrumptious Soft, Chewy Oatmeal Cookies.  You can read my review HERE. Use the Rafflecopter form below to enter. The new form requires you to either sign in with Facebook or your email address and name. If you have any questions, please do not hesitate to ask.